---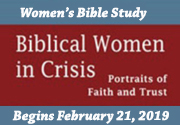 Many Gifts, One Nation: A Day of Giving is a national campaign focusing on giving back to Saint Mary Catholic School for 24 hours beginning Tuesday,January 29, 2019 at 12 PM to Wednesday, January 30, 2019 to 12pm. This national day of philanthropy invites all people, across the country, who have been impacted by Catholic school education in ways big and small, to financially donate to their local Catholic
school. By making a gift, you are helping to ensure that all families who choose a Catholic school education can continue to receive value, faith-filled, and quality academic formation for their children.

More Details to come!